Radha N. Smith, MSW, LCSW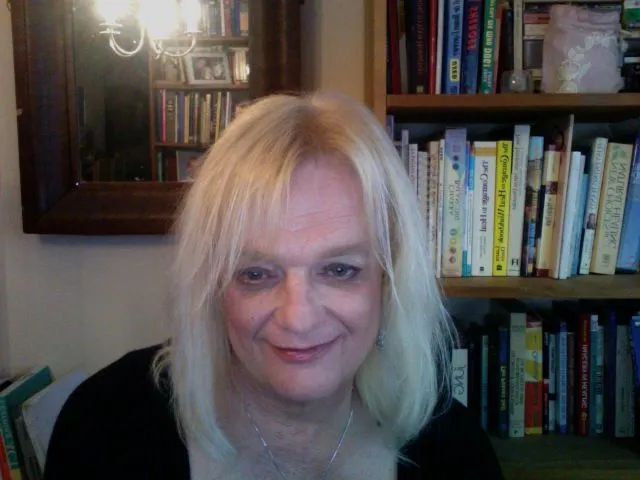 I am currently accepting patients in our Pennington, New Jersey location. I am a licensed clinical social worker (LCSW) with 16+ years of individual and group therapy experience with adult clients in both in-patient and outpatient mental health settings. My specialty focus areas have included addiction and trauma issues as well as gay, lesbian, bixexual, transgender and intersex concerns. I practice within the context of relational-cultural therapy and am passionate about the ability of compassionate, mutual relationships to heal. Relational–cultural theory (RCT) is a feminist therapy that emphasizes the power of relationships to create change. It posits that all people begin life with a yearning for connection: We wish to participate in the growth of others and to be responded to, to "matter." Suffering arises when we experience a sense of "condemned isolation," alone, outside of community, paralyzed in our efforts to reestablish connection, and self-blaming.
My core expertise lies in utilizing RCT in helping people overcome and manage the disconnection and isolation that result from substance abuse/use, trauma, gender identity and sexual orientation. I hold the following qualifications:
1. I have a Master of Social Work degree from Rutgers University.
2. I have an Master of Arts in Education from East Tennessee State Universtiy.
3. I am licensed as a Social Worker in both Pennsylvania and in New Jersey.
4. I am a member of the National Association of Social Workers
5. I have specialized training in:
Relational Cultural Therapy from The Jean Baker Miller Training Institute at the Wellesley Centers for Women (Massachusetts).
Motivational Interviewing through the University of Medicine and Dentistry of New Jersey.
Trauma Recovery and Empowerment Model (TREM) through Maxine Harris' Community Connections, Washington DC.
Dialectical Behavioral Therapy intensive training through Behavioral Tech.
Catherine B. Wetzell, MA, LPC, NCC
I am currently seeing clients in our Pennington New Jersey location. I am trained and experienced in doing one-on-one, group and couples therapy with adults (18 years and over). I also am trained in and have experience in the use of the arts in therapy (Expressive Therapy). For the past 12 years, I have focused specifically on the treatment of addiction and trauma related concerns. In addition, my specialty focus areas have included women's issues as well as gay, lesbian, bixexual, transgender and intersex concerns. Earlier in my career, I worked in mental health clinics, domestic violence centers, rape crisis centers and similar settings. I hold these qualifications:

1. I have a masters degree in mental health counseling and expressive arts therapy from Lesley University in Cambridge Massachusetts, whose program is approved by the Council for Accredidation of Counseling and Related Educational Programs (CACREP).

2. I completed clinical internships in both mental health counseling and expressive therapies.

3. I am licensed as a professional counselor in New Jersey. I am also a Nationally Certified Counselor.
4. I am intensively trained in Dialectical Behavior Therapy through BehaviorTech as of 2011 and recieved Advanced Intensive Training in Dialectical Behavior Therapy as of 2013.
5. I am an approved clinical supervisor (ACS) through the Center for Credentialing and Education, Inc and can provide clinical supervision to Licensed associate counselors seeking clinicla hours toward obtaining their license as a professional counselor.

6. I am a member of:
The American Counseling Association,
The International Society for Traumatic Stress Studies,
The Association for Creativity in Counseling,
The Association for Lesbian, Gay, Bisexual and Transgender Issues in Counseling,
The International Association of Addictions and Offender Counselors.
Caitlin Zangara - Agosta, RN - BC, BSN
Currently accepting clients in Pennington New Jersey. I am an experienced nurse in both mental health and wellness settings. I am currently the nurse manager at Princeton House Outpatient Programs. I am obtaining my masters degree in nursing at Walden University. I am working towards becoming an Advanced Practice Psychiatric Nurse (APN) and am interning under supervision with Healing and Recovery Arts. I am board certified in psyciatric mental health nursing and I am a Green Medicine certified Holistic Health Practitioner. I offer complimentary tailored individual session focusing on:
1. Mindfulness and relaxation
2. Holistic nutrition
3. Sleep Hygiene
4. Nature therapeutics
5. Balancing physical, mental and spiritual wellness.
6. Dialectical Behavior Therapsy Skills
We have worked with many people, helping them to resolve conflicts and to develop competence and confidence.
We believe that we grow and thrive within the context of authentic and mutually satisfying relationships.
We practice psychotherapy as a process which helps individuals and couples achieve personal satisfaction and establish meaningful lives.

We would be happy to talk with you or respond to email messages if you would like to know more about the work we do and whether or not we might be helpful to you.