Blending conventional and alternative approaches, we at Healing & Recovery Arts draw on a variety of styles and techniques to incorporate what will be most helpful for each client. We work with each client to help them build on their strengths to identify and achieve life goals.

Services Provided:
Individual Therapy (In-Office & Tele-therapy Sessions Available)
Integrated creative arts in counselling, i.e. the use of art, music, poetry and movement in psychotherapy)
Mindfulness practice and instruction
Dialectical-Behavioral Therapy (DBT) and Skills Training Groups
Prolonged Exposure Therapy for Post Traumatic Stress Disorder
Gender Identity Therapy & Support Group
Addiction Recovery
Women's Process Therapy Group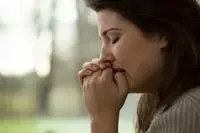 Treatment specialization includes:
Trauma and PTSD
Women's Issues
Addictions and Recovery
LGBTIQ concerns
Domestic Abuse or Violence
Gender Identity
Eating Disorders
Relationship Issues
Loss and Grief
Depression
Stress and Anxiety
Sprituality
With a comfortable and supportive atmosphere, clients achieve the personal growth they're striving for.